Tailored, remote IT security management using globally sourced threat intelligence.
Just Cyber Security provide proactive, remote managed security monitoring services completely tailored around your needs and budget. Using our proprietary mix of security tools and our wealth of security experience, we can detect cyber incidents in mere moments – not days, weeks, or months.
Proactive, 360° network monitoring

A tailored cyber-defence plan

Knowledgeable support personnel
Book a Consultation
Our security services
24/7/365 IT security support*

When a cyber attack strikes, time is of the essence. Our technicians are available around the clock to provide help and support.

Firewall management & monitoring

Your firewall is your first line of defence. Our security technicians will manage and maintain your firewall , keeping your defences high.

Anti-virus monitoring

Antivirus tools are pivotal in the fight against cybercrime. Our team will continually monitor your antivirus tools, update them, and keep them fighting fit.

Managed detection & response

Using market leading monitoring tools, we can detect early, pre-attack signals and eradicate any risks before they become bigger problems.

Network log management

Log files can shine a light on cyber nasties tucked away under the radar. We'll monitor your network logs to bring any vulnerabilities out of hiding.

Email security

Email is essential to modern business, making it a tempting point of ingress for hackers. We'll monitor your email logs and servers for any suspicious activity.

Managed mail filtering

Go above and beyond your standard email filters – this service actively protects your team from phishing attempts, fraudulent activity, and zero-day threats.

Remote update management

Regular updates keep you protected against security gaps. Our team can enforce updates and security tweaks remotely, keeping your defences high.

Regular security tests & audits

We'll regularly test your IT security using white hat penetration tests and social engineering to hunt down and eliminate any weak spots.
Book a Consultation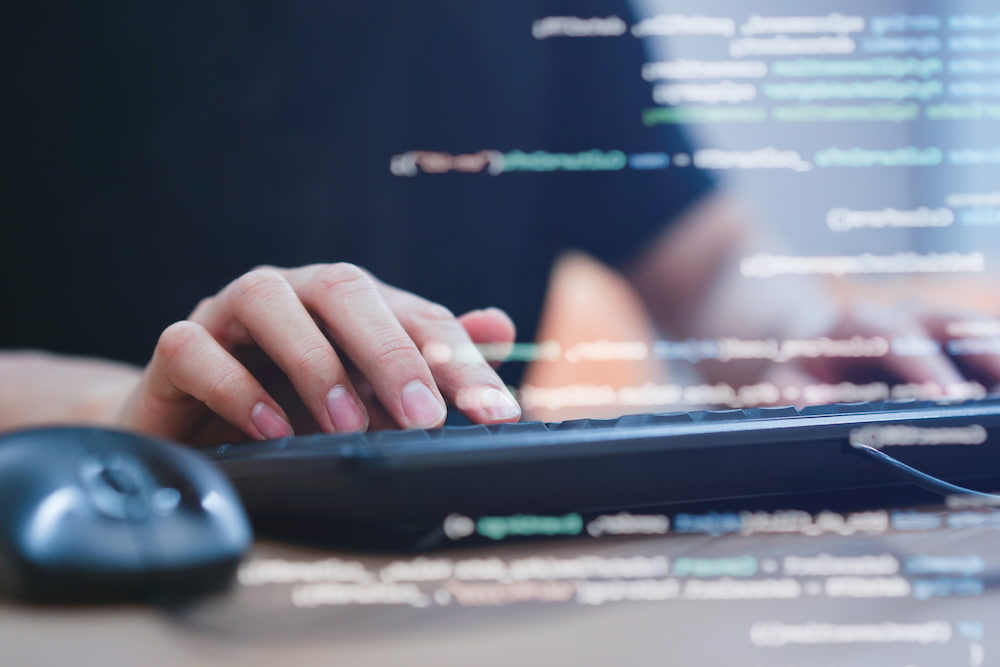 Tailored by our experts
There is no such thing as a broad stroke, 'one-size-fits-all' approach to IT security. Different organisations will naturally face different challenges, risks, and constraints.
That's why we don't do support tiers or packages here at Just Cyber Security. Our consultants look at each client individually, carefully tailoring a bespoke support package to suit their unique needs, risk profile, and budget.
No square pegs – no round holes. Just quality, managed-for-you IT security with an approachable human touch.
Why prioritise security?
Cybercrime is now a global $1.5 trillion industry, with no signs of slowing down.
4 out of 5 – include personally identifiable information. (IBM, 2020)
Data breaches containing personally identifiable information generally cost the victim organisation on average $150 per record (IBM, 2020)
65% of medium sized businesses reported suffering some kind of cyber breach or attack in the last 12 months. (DCMS, 2021)
An increasing number of charities are finding themselves in cybercriminals' sights. Only 19% of non-profits reported cyber breaches in 2018 which has risen to 26% in 2021.. (DCMS, 2021)
What can you expect?
We remotely and securely monitor our clients' IT landscape security using a proprietary mix of industry-leading intrusion detection and remote management solutions. These tools are handpicked by our seasoned experts and use up-to-the minute, globally sourced threat intelligence. Put simply, if something suspicious happens on or to your network, we'll be able to see it straight away.
Let's talk

First, we'll have an initial discussion to discuss your current IT setup; your individual security challenges or concerns; your budget; and any foreseeable changes to your IT or cyber defences.

Watch & wait

With your permission, we'll place a small, unobtrusive device on your main network for around a week. This device securely reports back to us about your network usage and your current security stance.

The moment of truth

Then, we'll distil all of the information gathered so far into a jargon-free report. This document will discuss our findings in detail and lay out our intended, tailored approach to keeping you cybersecure.
Join the growing list of businesses that trust us with their cyber security