Eradicate cyber security doubts and resolve invisible cyber flaws with penetration testing.
Penetration testing (often shortened to "pentesting") is a simulated attack on your cyber defences, using the same tactics that cybercriminals employ. The aim here is to hunt down any hidden, exploitable security gaps within your systems, so they can be fully examined and secured. It's also a good opportunity to challenge your defences and explore how well they would withstand a real-life cyber assault.
Book a Consultation
Our pentesting services
Infrastructure & network penetration testing

Your network, data stores, devices, and IT infrastructure can be a real treasure trove for cyber criminals. Our ethical hackers will extensively probe your network to reveal any active cyber and data security risks.

Wireless network penetration testing

WiFi networks can be just as convenient for criminals as they are for users. We'll investigate all of the possible points of ingress hiding in your wireless infrastructure and identify practical, defensive action.

Physical penetration testing

Sometimes, particularly brazen cyber criminals will try to access your premises to launch an attack or gain intel. Our team will test your physical defences in person, like a cybercriminal might, uncovering any security flaws.

Industrial, SCADA & ICS penetration testing

Industrial control systems are expensive targets for criminals looking to interfere with manufacturing and infrastructure operations. We'll uncover your ICS security holes, keeping vulnerabilities low and productivity high.

Remote working security assessments

Without proper oversight, remote working can increase an organisation's attack surface exponentially. Our team will stretch the boundaries of your remote security and advise on practical, protective measures.

Application, web app & API penetration testing

Creating functional software can be hard – but creating secure, exploit-free software is even harder. We'll explore your applications, web apps, and APIs to shed light on any risks that may have crept in.
Book a Consultation
How can pentesting help?
Proactive penetration testing takes the guesswork out of keeping your workplace secure; gives you a crystal-clear impression of your cyber security posture; and provides actionable insight into how to strengthen your cyber defences.
Cybercriminals use their knowledge and cunning to bypass security defences and identify exploits. As pentesters, we do much the same – but instead of exploiting that vulnerability for nefarious purposes, we'll give you the heads up, providing detailed advice and support to close each and every security gap we find.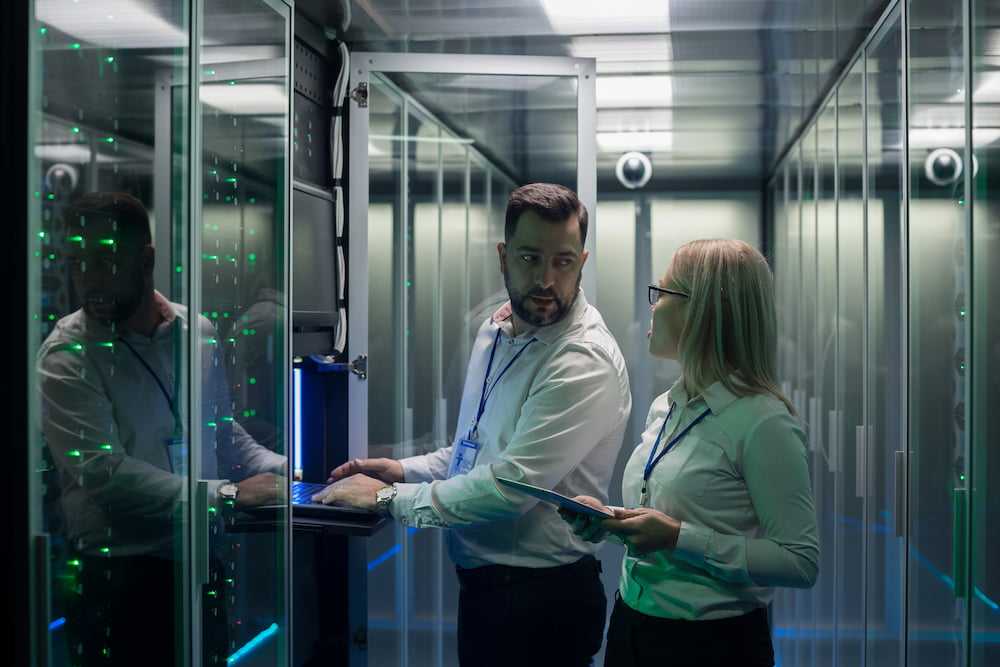 The hidden human element
Many companies rely on firewalls, antivirus software, and MDR tools alone in order to protect themselves against cybercrime. Others use automated penetration scans to keep an eye on their defences. All are great measures to put in place.
They don't have the creative ability to think around a barrier like a human hacker does. They can't juggle social and behavioural variables to reveal hidden points of ingress. And they can't turn up at your premises and do physical recon like a human can.
It's these sorts of gaps that criminals exploit in order to launch an attack. This is where human threat intelligence and problem solving becomes an essential part of any company's cyber defences.
What happens next?
Merely identifying your security gaps is only half of the story. Following a round of pentesting, we provide a jargon-free, actionable security report, putting all of our findings and recommendations in black and white. We'll then meet with you to further explain the vulnerabilities found, the ways these issues could be exploited, the potential business impacts at play, and – of course – how we can support you in putting things right.
Tailored approach & support

No two organisations are ever the same. We'll tailor our testing approach, post-test advice, and security support to suit your individual risk profile.

Led by certified technicians

Our management team are CEH and CISSP accredited , meaning that your systems are in safe, qualified hands.

Varied cyber experience

Over the years we've helped companies of all kinds stay cyber secure: from manufacturing to marketing, from finance to farming, and everyone in between!
Join the growing list of businesses that trust us with their cyber security